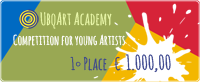 About
Short Bio
Chi Sono: Secondogenito e gemelli: questo la dice lunga sul mio carattere. "Ottantologo", Pop addicted, nel corso degli anni ho collaborato con diverse testate, tra cui L@bel, Progress e Aut. La moda è la mia passione più grande perché è cultura, è visione sociologica della vita e del mondo. La rete è la mia seconda casa. Sono dieci anni che il mio avatar è Psikiatria80, nome del mio primo blog, ma anche di tutti i miei profili sui tanti social network. Biografia: Sono cresciuto nel pieno degli Anni '80 e, dopo aver letto i "Diari di Andy Warhol" ho scoperto e mi sono appassiono al mondo della Pop Art. Sono figlio delle reti private ed ho alimentato la mia cultura con la musica pop, che diventa, grazie al successo dei videoclip, una vera visione estetica. Prima tra tutti, Madonna mi ha guidato alla scoperta di artisti come Haring e Basquiat, ma non solo. Gli Anni '80, dunque, sono, per me, una vera ossessione che riverso in rete con il mai abbandonato nick Psikiatria80. Nel 2004 l'amore per gli Eighties mi ha portato, in collaborazione all'Associazione Koolhunters ed alla Cattedra di Sociologia delle Comunicazioni di Massa del Prof. Alberto Abbruzzese alla realizzazione di un seminario di analisi di tre giorni sul decennio. La cultura Pop mi ha influenzato nelle molteplici sfaccettature della sua creatività, compresa la mia passione per la moda che mi ha portato a scrivere, mantenendo uno stile decisamente personale, per L@bel, Made, il White Blog, Dituttounpop ed il mio magazine molto seguito Dapasserella. ************************************************************** Who I am: Second and twWho I am Second and twin: this says a lot about my character. "Ottantologo" Pop addicted, over the years I worked for various publications, including L @ bel, Progress and Aut. Fashion is my biggest passion, because culture is a sociological vision of the life and the world. The network is my second home. For ten years my avatar is Psikiatria80, name of my first blog, but also of all my profiles on many social networks. Biography: I grew up in full of the 80's and, after reading the "Diary of Andy Warhol" I found out that I am a passionate of the world of Pop Art. I'm a son of private channels and I fed my culture with pop music, which becomes, thanks to the success of the video clips, a real aesthetic vision. First of all, Our Lady guided me to discover artists like Haring and Basquiat, but not only. The 80's, therefore, are, for me, an obsession that I pour on the network with the never abandoned nick Psikiatria80. In 2004 love brought me to the Eighties, in collaboration with Koolhunters Association and the Chair of Sociology of Mass Communications Prof. Alberto Abbruzzese the realization of a seminar of analysis of three days on the decade. Pop culture has influenced me in many facets of his creativity, including my passion for fashion that led me to write, keeping a very personal style, for L @ bel, Made, the White Blog, Dituttounpop and my very magazine Following Dapasserella.
Basic Info
Joined:
February 14, 2015, 2:12 am
Upcoming Events
There are no event right now!